holiday appeal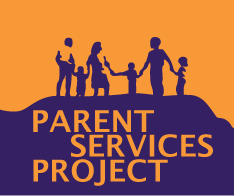 PSP has been a long-standing pillar of our local community, since 1980. PSP integrates family support, family engagement, and parent leadership programs into early childhood services, schools, and community settings throughout Marin County. Its programming is rooted in a fundamental belief: that strong, involved families allow children to develop to their fullest potential, and act as the most powerful force in creating a more equitable and socially just future. Today, we ask you to support us in uplifting and elevating the voices of the families and children in our communities who need it most. With your support, we are able to continue providing critical services that affect real change, including:
Engaging more than 1,500 children in early literacy activities.
Circulating over 150,000 books to families throughout Marin County
Helping prepare Marin County children for preschool, transitional kindergarten and kindergarten – 100% of families in our Developmental Playgroups reported their children were more prepared as a result of this program
264 parents uplifted their digital literacy skills last year through our in-person Impact Technology workshops in San Rafael, Novato and West Marin
5 families whose children attend school in Shoreline Unified will receive three-years of free satellite internet through the Shoreline Connectivity Project, a partnership between Parent Services Project, Marin County Free Library, County of Marin, Marin Promise Partnership and SUSD
Please, consider making a donation to help fund this important work. By giving, you strengthen the power of local community, and provide critical resources to the underserved parents and children who are part of it. We hope we can count on your help, and we thank you for your role in supporting our local families in need, so that our local kids and community can succeed.