holiday appeal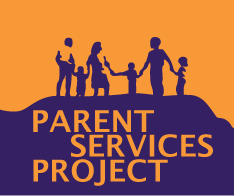 Dear Friends,
For more than four decades Parent Services Project (PSP) has been providing invaluable services to countless families and children in Marin, creating a ripple effect of compassion and generosity. This year, PSP continued to rise to meet the evolving needs of families in our community through these historically challenging times by connecting them to resources including financial, rental and PG&E assistance, food, essential supplies, and family based programming to help parents – and children – navigate the rough seas so many of us have faced this year.
PSP's lead programs include Raising a Reader, Leaders for Change, Impact Technology and Aprendiendo Junos ("Learning Together"). These family-centered and early childhood education initiatives successfully strengthen whole family units and, in doing so, help build a stronger, more equitable community. Guided by founder Ethel Seiderman's vision and spirit, PSP Executive Director Balandra Fregoso and the incredible leaders at PSP work hard every day to advocate for equitable access to education and support and to lift up Marin's most vulnerable families who might otherwise be left behind.
PSP's services exist because of the compassion and support of our generous community and people like you who live by the words of Mahatma Gandhi and realize that "the best way to find yourself is to lose yourself in the service of others." PSP knows that the work is not about us, but about the significant impact our programs have on others. And we know that our work is far from done. The inequities among Marin families who are and are not able to weather the devastating residual effects of the pandemic, are glaring and our work is needed now more than ever.
We write to ask for your support in donating to our annual holiday appeal to help address the profound need too many families in our community face today. Every donation, no matter how big or small, goes a long way to supporting PSP's work. Together, we can help families realize PSP's mission first-hand – that when families lead, kids and communities succeed.
With sincere gratitude and warm wishes for a healthy and happy holiday season,
The Parent Services Project Board
Annie Su
Board President
Kate Joiner
Board Member
Claudia Wilson
Board Treasurer
Jessie Latch
Board Secretary
Erica McCabe
Board Member